Co-digestion of Shumblan with Different Wastes as a Source for the Biogas Production
Duaa A. Farhan

Department of Biochemical Engineering/ University of Baghdad

Farkad A. Lattieff

Department of Energy Engineering/ University of Baghdad

Mohammed A. Atiya

Department of Biochemical Engineering/ University of Baghdad
Keywords:
Aquatic macrophytes, shumblan biomass, anaerobic co-digestion, biogas
Abstract
Shumblan (SH) is one of the most undesirable aquatic plants widespread in the irrigation channels and water bodies. This work focuses on boosting the biogas potential of shumblan by co-digesting it with other types of wastes without employing any chemical or thermal pretreatments as done in previous studies. A maximum biogas recovery of 378 ml/g VS was reached using shumblan with cow manure as inoculum in a ratio of 1:1. The methane content of the biogas was 55%. Based on volatile solid (VS) and C/N ratios, biogas productions of 518, 434, and 580 ml/g VS were obtained when the shumblan was co-digested with food wastes (SH:F), paper wastes (SH:P), and green wastes (SH:G) respectively. No significant changes of methane contents were observed during the anaerobic co-digestion of shumblan with the selected wastes. This noticeable increments of biogas yields proved that this sort of biomass can be utilized as a promising source for bioenergy production of industrial scale because of its economic operation. Slight pH variations indicated that the co-digestion performance has a good stability operation and no excessive amounts of volatile fatty acid were accumulated. The results also proved that by using co-digestion technology, the biodegradation of shumblan plants could be significantly accelerated supplying greater amounts of biogas yields. Moreover, the appropriate co-digestion with other wastes gave the shumblan high digestibility and, hence, there will be no need to prior pretreatment in order to boost the biogas yield.
Downloads
Download data is not yet available.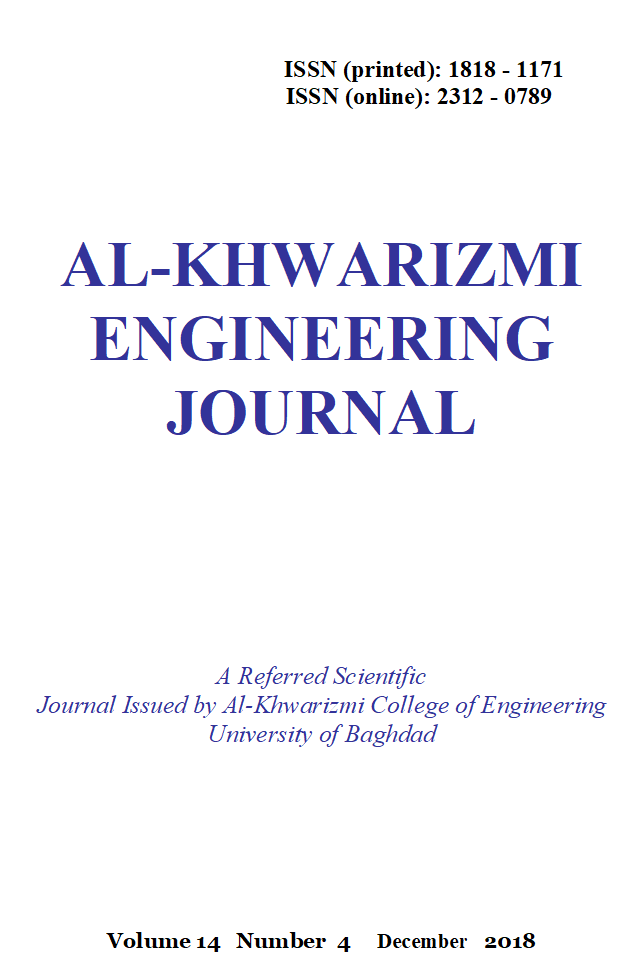 How to Cite
Farhan, D., Lattieff, F., & Atiya, M. (2018). Co-digestion of Shumblan with Different Wastes as a Source for the Biogas Production. Al-Khwarizmi Engineering Journal, 14(4), 83- 91. https://doi.org/10.22153/kej.2018.04.004
Copyright: Open Access authors retain the copyrights of their papers, and all open access articles are distributed under the terms of the Creative Commons Attribution License, which permits unrestricted use, distribution and reproduction in any medium, provided that the original work is properly cited. The use of general descriptive names, trade names, trademarks, and so forth in this publication, even if not specifically identified, does not imply that these names are not protected by the relevant laws and regulations. While the advice and information in this journal are believed to be true and accurate on the date of its going to press, neither the authors, the editors, nor the publisher can accept any legal responsibility for any errors or omissions that may be made. The publisher makes no warranty, express or implied, with respect to the material contained herein.